Barnards Orchard's Fall Couple Shoot – Liz & George
October 26, 2016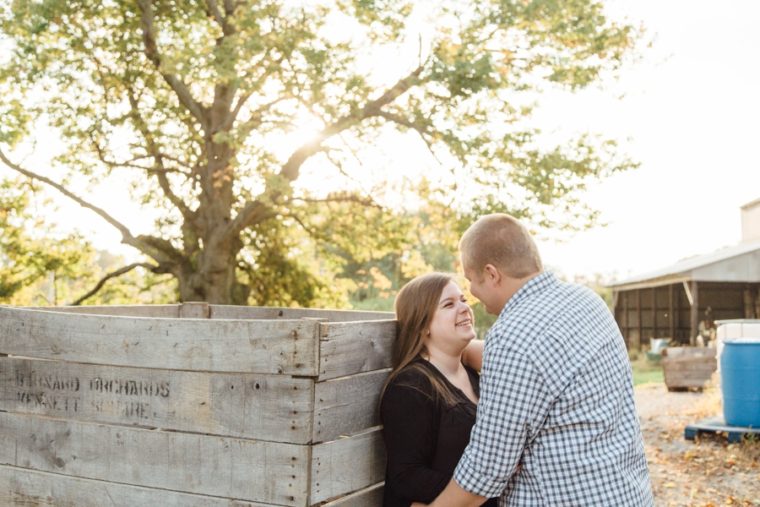 When you've been together for 10 years and still smile the biggest smile around your lover and have uncontrollable laughter, you know you've got something special. 10 years of memories, 10 years of learning more about each other and getting to know the deepest parts of each other: that's love, and these two have it
When I first met Liz at our initial meet up at a local Starbucks back in September, I knew right away that my time with Liz and George was going to be so much fun and filled with lots of laughter. Liz was super bubbly and had on the biggest smile when she told me about George, a little bit about the life and love they've built together so far and how they've been married for a year. They were wanting to have their 1 year anniversary pictures taken and have a Fall theme. And boy did we nail it with this session!
From the moment Liz and George stepped out of their car with their adorable puppy Archie, we immediately shared some laughs and smiles as we walked around Barnards Orchard. To pumpkins, to hay bails, to dirt paths and barns, we walked around and captured it all.
10 years together and these two still act like they've just fallen in love and started dating. To describe these two in one word I would definitely choose "Bubbly". They exude so much happiness and love!
Liz and George, you two are so incredibly awesome!! I had an amazing time with you both and capturing your love – and Archie. ☺️ Keep on laughing, smiling and falling in love
kate ❤︎



© Copyright 2015, Kate Tandy Photography