Chester County Photographers Meet up | Karen & Kate in West Chester
September 1, 2015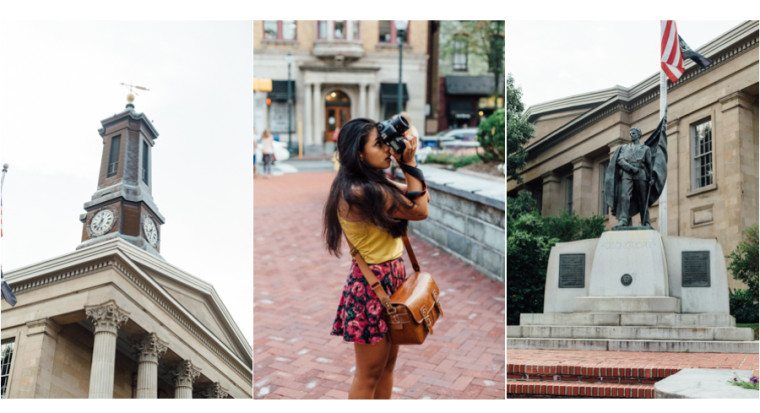 I just LOVE meeting new photographers and it's even better when you hit it off right away with them as if you've been friends forever. This happened with Karen and I. We laughed and talked as if we've known each other forever and bounced from one topic to the next without caring that we didn't finish discussing the last topic haha
Some of the ladies in the group, who live around this area, planned on getting together to meet and take pictures. However, it turned out that Karen and I were the only two who were able to make it. We ended up meeting in West Chester and strolled around for a bit, discovering new places and taking a lot of pictures; because of course, when you get two girl photographers together that's what happens haha
I got Pistachio and goat cheese/raspberry gelato…yummm!!
I just LOVED Gemelli's inside decor. So chic and cozy.
D'Ascenzo's Gelato had beautiful outdoor plants and a gorgeous brick wall.
I had such a great time hanging out with Karen! Here bubbly personality and laughter were so contagious and I walked away smiling. I'm so happy that I have found another friend who shares the same interests as me!
kate ❤︎
© Copyright 2015, Kate Tandy Photography