It's Friday, I'm In Love #2
September 4, 2015
Yay it's Friday! So many good reasons why I love Fridays..hello its the end of the week  😉
Plus, I get to share my favorites from the week.
this week I'm in love with..
---
#1 Ira Glass "The Gap " video. 
For all those artists out there who look to other artist's work and aspire to that, this one is for you! There's a gap between the things things that you love and what you create, don't be intimated by that difference, embrace what you create. One day you'll catch up to that work you love and you will be as good as your ambitions. This is definitely one video you have to check out if you find yourself doing this! This is not only for artists but for anyone in life who constantly compares.
#2 Pretty bowls.
I just can't get enough of these bowls!! I find myself having to pull myself away from them at the store. Its kinda bad how I want to buy every one…I just tell myself that one day I'll have a house and I will be able to buy a bunch of these for others to use when they come over. 😉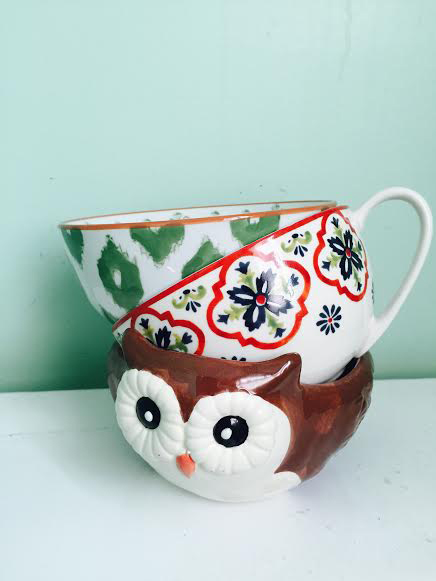 3# MY FAVORITE!! Overnight oats in a jar.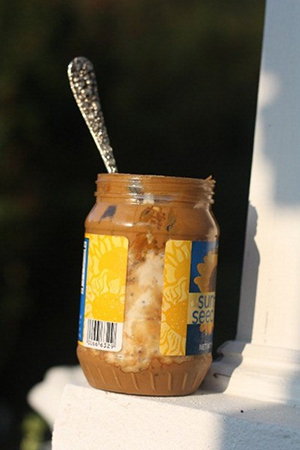 Have you tried this before?! No? Well you definitely should. It's really simple to make and oh so yummy! You can make it in an empty peanut butter jar or a mason jar..either one will work. I had to share this recipe with all of you because it's literally my go-to breakfast every morning!!
In an empty jar combine:
1/2 cup of oats
1/2 cup of milk/almond milk
1 tsp of cinnamon ( or more if you're like me)
a handle of strawberries or blueberries (can be frozen or fresh)
1/2 of a banana sliced, if you'd like
2 TBS of raisins
put the top on. Shake it up and leave it in the fridge over night. In the morning all you have to do is pop it open and dig in!! So easy. You can mix it up and add different things. Try looking up some ideas on Pinterest. You can thank me later 😉
#4 Gladiator Low-wedge Sandals!
Have you ever bought a pair of shoes that you absolutely love and you wear them every.single.day? Well, I've found my favorite pair. I got these adorable shoes at Payless about a month ago on sale for $15 and I have to admit, I've been wearing them every day..nope, not ashamed to admit it. They pair well with every outfit that I wear. Even though they do have a low wedge, they still are comfy to walk in since they are made by "dexflex comfort". The sizing is a bit weird since its a wider fit and only comes in that, but I bought a smaller size so they would fit better.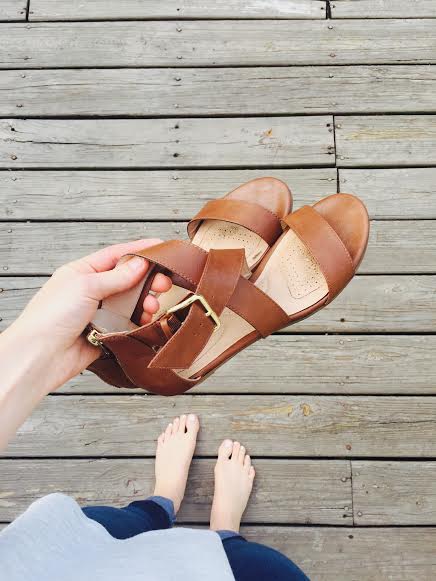 Since I'm the type of person who always asks someone where they bought something, I figured I'd skip the question and just share the link to where I got it from…your welcome 😉
Women's Val. Gladiator Low Wedge | dexflex comfort
Trust me, if you buy them you won't regret it.
That's it for now folks!! Be sure to check back next Friday, and every other Friday for that matter, to see what new things I'm loving.
kate ❤︎
© Copyright 2015, Kate Tandy Photography