Motivational Monday's #1 Just Relax
August 24, 2015
It's Monday, which so happens to be the day everyone despises the most because a) your alarm clock is set to go off earlier b) it's the start of the work week or school week c) there's 5 more days until the weekend *insert* loud groan.
That being said I want to help motivate you.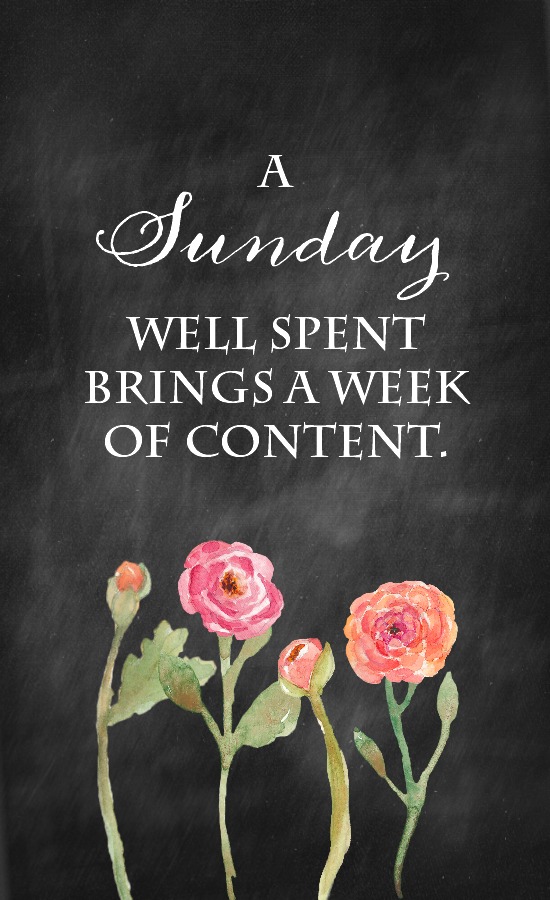 Each Monday I'm going to be sharing some motivational thought that has motivated me each week. It may be a quote, a thought or word, whatever it is, it's something that has given me the energy to keep moving forward through the week and my life; I want to share that with you.
It's all about motivating each other. Whether it's in your personal life, work life, spiritual life, or social life. It's about moving forward with motivation and perseverance. One little thought can give you the drive you need. I hope you feel motivated by what I share.
---
Just Relax
Learn to enjoy life more. Relax. Dedicate one day each week where you put down all connections to work, electronics, pressure and expectations. Let this day be your get away. Have this day be the day where you can recharge and focus on what is going on in your life, your personal life, your family life and your friend life.
Too often we get so consumed and absorbed in our own problems and work issues and situations that take up too much of our attention, that we forget to see what really is going on. When was the last time you actually sat outside and took in your surroundings? Whether it be a city, country, town, nice or bad weather, noise or quiet.
We all need to slow down a little bit more and relax and be more child like. What fun is it to walk around with sour and tight, stressed faces? You only gain stress lines and anxious thoughts and worries. I've noticed this in myself. If everyday I'm thinking of what I have to do, what I didn't do, and what I did wrong, I begin to be consumed in my me me me world and a tight knot begins to form in my stomach. Everything begins to build up and it all leads to me just blowing up. Yeah, not worth it.
Take a look at a little kid. They never once are worried about the next day, or what the future holds, they are always living in the present moment and that is enough for them. No stress lines on that baby's face. 😉
We need to focus more on trusting in God that he's got our issues all figured out, and that one day each week dedicated to child like fun, won't mess up our busy schedules and expectations.
Smile. Laugh. Do crazy things. Do things you never thought you would do. Take a deep breath. Shut off your 
electronics
 and expectations and ENJOY life. I dare you to set aside ONE day each week to do this. You may even choose this day to be on a Sunday, which will help you start your week off right.
I know for me it'll be tough, but in the long run it will benefit me and ALL those around me. You'll see the fruits of this. Trust me.
---
What is motivating you this Monday? I'd love to hear about it. I may be motivated by it as well.
Here's to motivation and motivational Monday's! Share this post with someone who you think could use it.
kate ❤︎
© Copyright 2015, Kate Tandy Photography