Philadelphia Boat House Row Engagement – Megan & Chris
October 5, 2016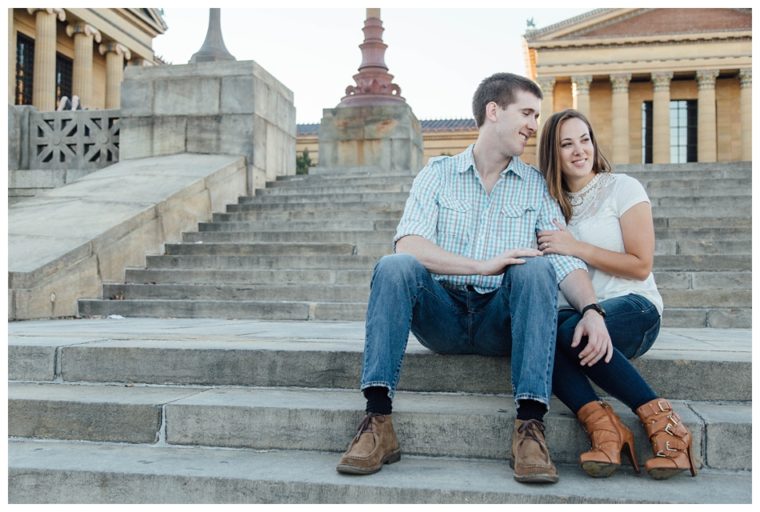 Adorable. Funny. Playful. Perfect. Beautiful and in love, pretty much describe Megan and Chris.
My time with them consisted of Chris wrapping his arms around Megan, pulling her close and looking at her with so much love and adoration, and Megan looking at Chris, at her Prince Charming and Best Friend. Looks of love exchanged. Laughter shared.  It all made me feel like I was watching a love story in real life.
When Megan and Chris first mentioned Boat House Row as the place where they wanted to take their engagement pictures, I got excited at the thought of going there for the first time. I always ask my engaged couples where they would like to have their pictures taken, because they almost always have a spot that is meaningful to them.  Philadelphia is that place for Megan and Chris. It's where they got engaged, it's where they've made some unforgettable memories, and now, its the place where they had their love documented.
These two beautiful souls were so much fun to photograph! I loved getting to know Megan and Chris, finding out a little bit more of their love story and who they are as a couple.  Not a single person would disagree with me when I say that Chris and Megan are vibrant, beautiful, and so in love. They reminded me again and again, why I'm so blessed to do what I love, and that's to document a love like theirs. I can't wait for their September wedding and the amount of fun the wedding will be!
kate ❤︎

© Copyright 2015, Kate Tandy Photography