Wedding Reception at Loch Nairn Golf Club in Avondale, PA | Yumi & David
April 26, 2017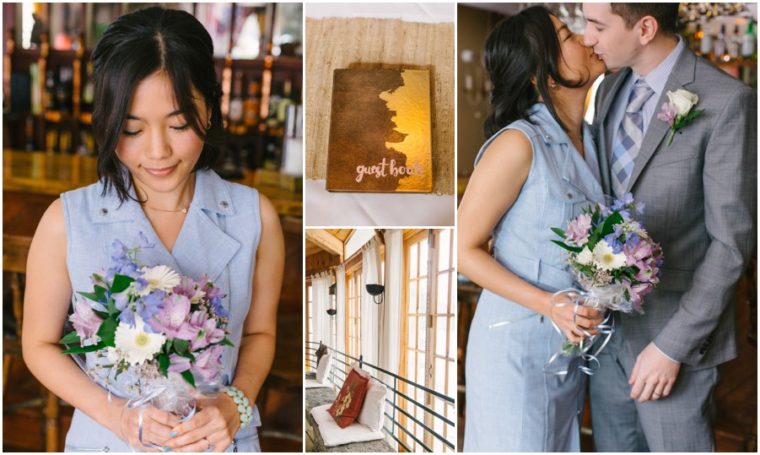 David and Yumi had a beautiful wedding reception at Loch Nairn Golf Club in Avondale, Pennsylvania a couple of weeks back. This wasn't their first wedding reception however. David and Yumi were married in Okinawa in December of 2016. However, most of David's friends and family were unable to attend. David and Yumi wanted to have an intimate gathering at Loch Nairn to celebrate with some of the people that were close to them. It was a great opportunity for everyone to see David and Yumi together, smiling and laughing, and sharing in their joyous union!
Loch Nairn is a restored 18th-century farmhouse with all sorts of charm. Nestled in the beautiful Chester County area, its a hidden gem. The main building is decorated with all sorts of farm and county knick-knacks which brings the country charm indoors. One of my favorite things about the space is the natural beauty and light that is found there. Being a huge fan of natural light, I instantly fell in love with this reception space.
When I first arrived at Loch Nairn, I met with David & Yumi who in The Tavern hiding out until they were announced. Despite the limited space we had, I was able to quickly capture some beautiful pictures of the two of them. There is no questioning how in love David and Yumi are with each other!
I loved how cozy the luncheon was. No first dance, no bouquet toss, no dance floor, just a relaxed afternoon with those who David and Yumi  love the most. You don't always need an over the top reception to celebrate your love and I'm glad I was able to document David and Yumi's second wedding reception. Enjoy a few previews!
kate ❤︎



If you are looking for a photographer for your wedding reception at Loch Nairn Golf Club, I would love to talk! Fill out the contact form and let me know more about what you have planned!
© Copyright 2015, Kate Tandy Photography