Chester County PA, Sunrise Engagement Session | Dan & Mary Beth
July 29, 2020
Growing up both my sister and I always dreamed of who we will marry. What he will look like and how he would come into our lives. Mary Beth finally found her dream guy after years of waiting! To say I am beyond happy for her is an understatement.
Ever since Dan and Mary Beth started dating I kept telling them that I wanted to take their pictures. It finally took them getting engaged for me to do so. This engagement session was a first for me: 5:30 AM sunrise session. That's right 5:30 AM! I'm a morning person so this was perfect for me. We met at a beautiful spot in the rolling hills of Chester County PA near a church we go to occasionally. We drove through morning dew and fog to get to the perfect spot just before the sun came up.
As with all sessions, the first few minutes are a slow start as the couple gets a feel for their style of posing that they like. Dan and Mary Beth were definitely the playful motion couple who loved walking while holding hands and running barefoot. The sun rising up cast the most beautiful glow on them as they were laughing and kissing! I honestly did not want our time to end!
I can't wait for their wedding next year and to have another married couple in our family. Oh, and for me to finally be a maid of honor 😉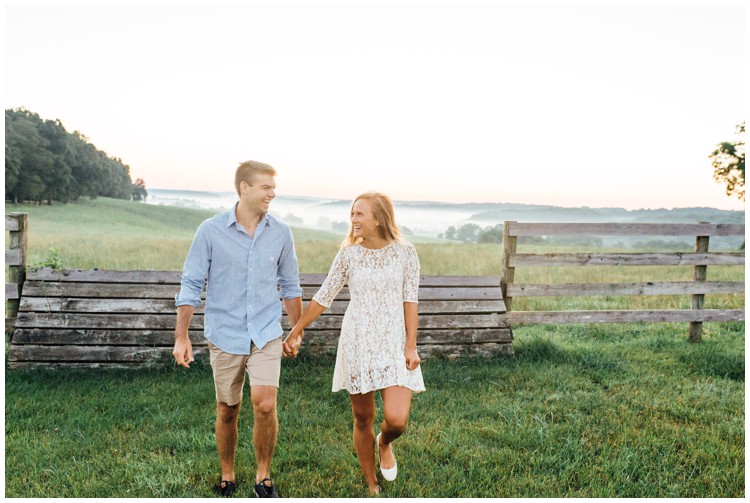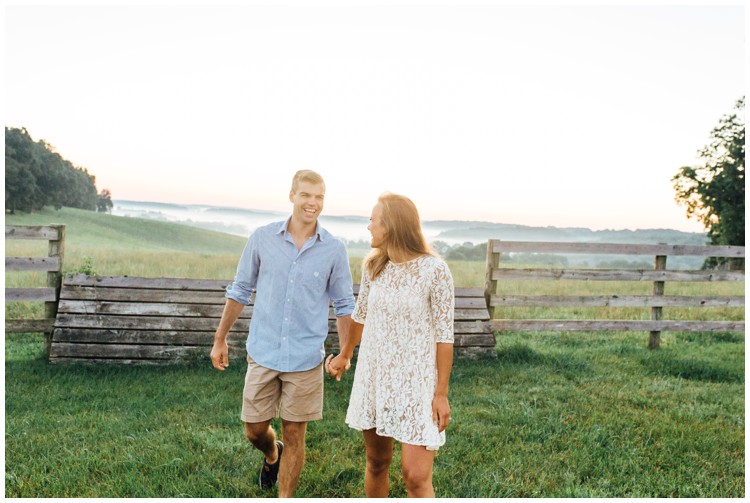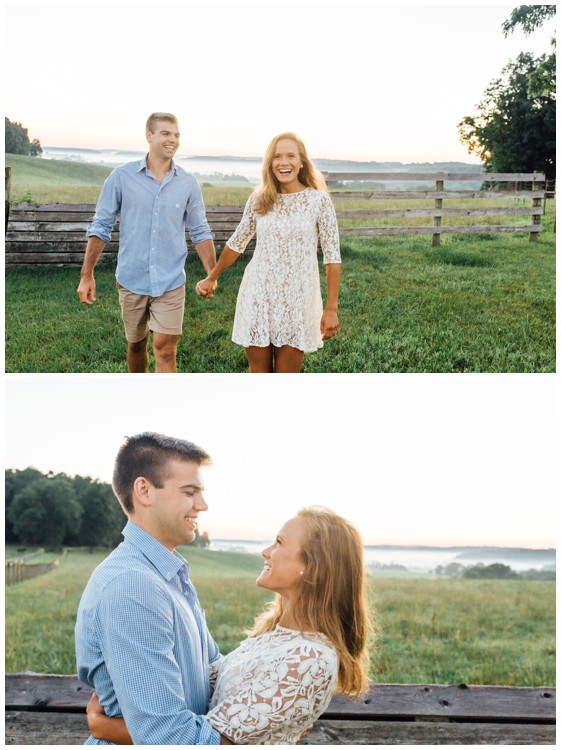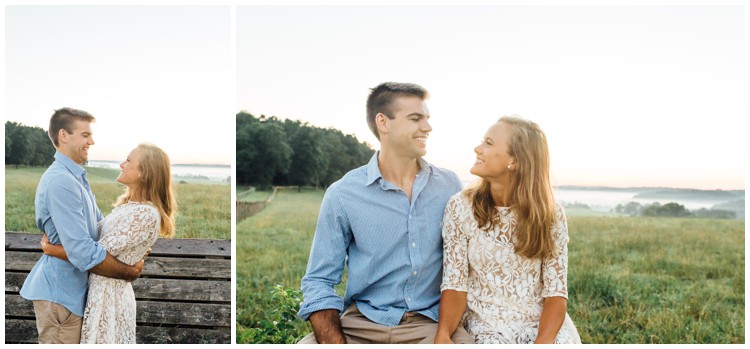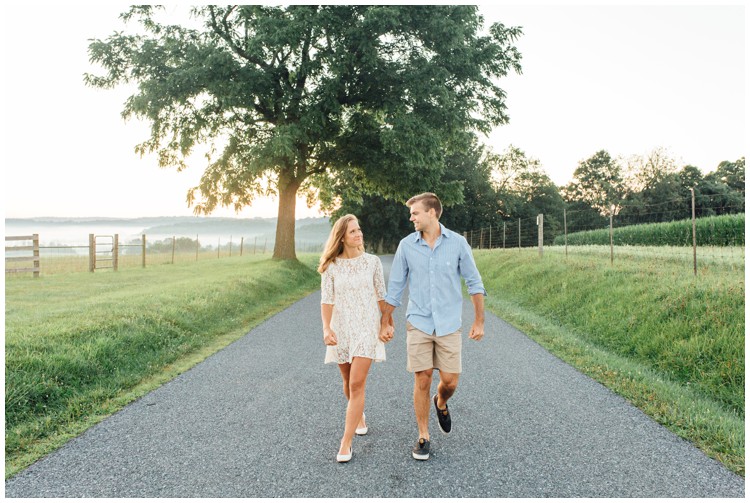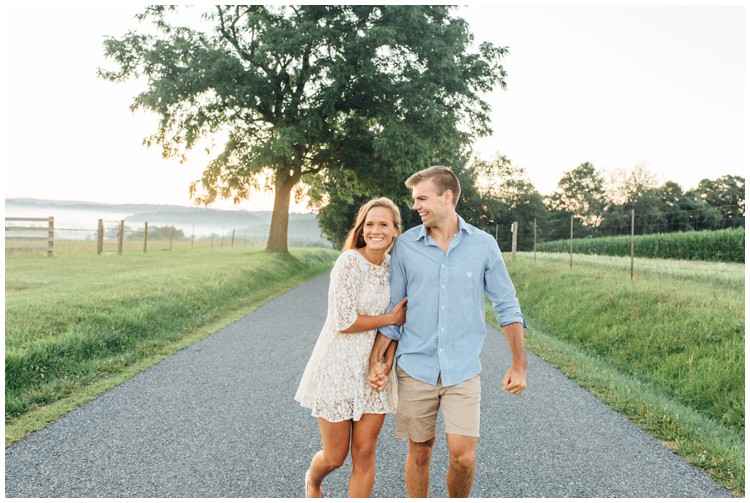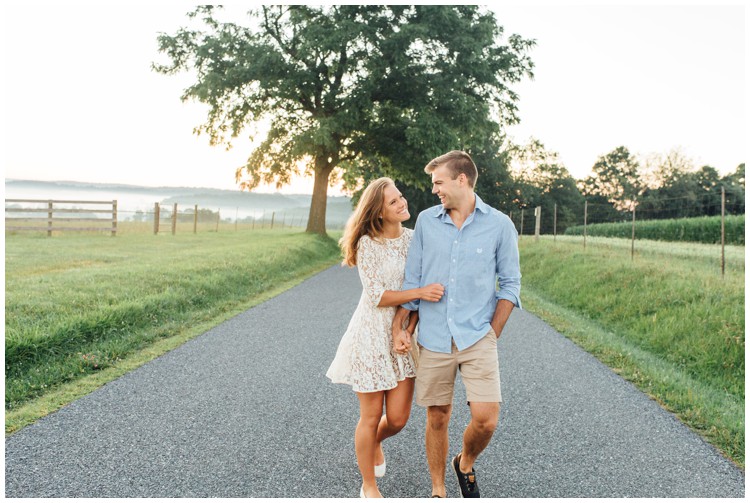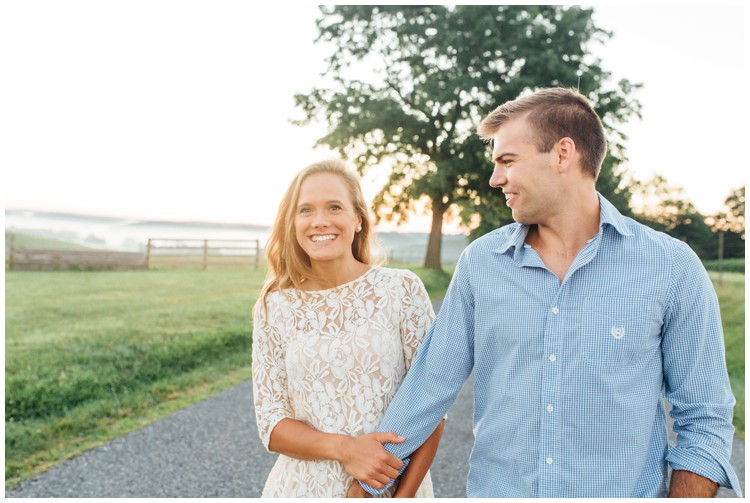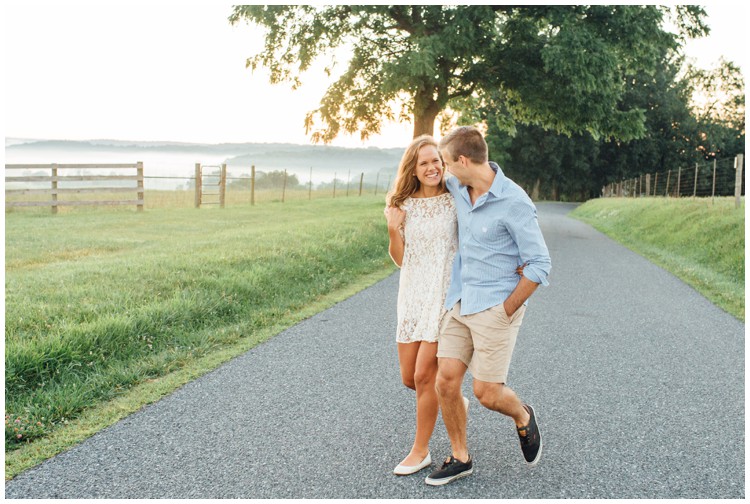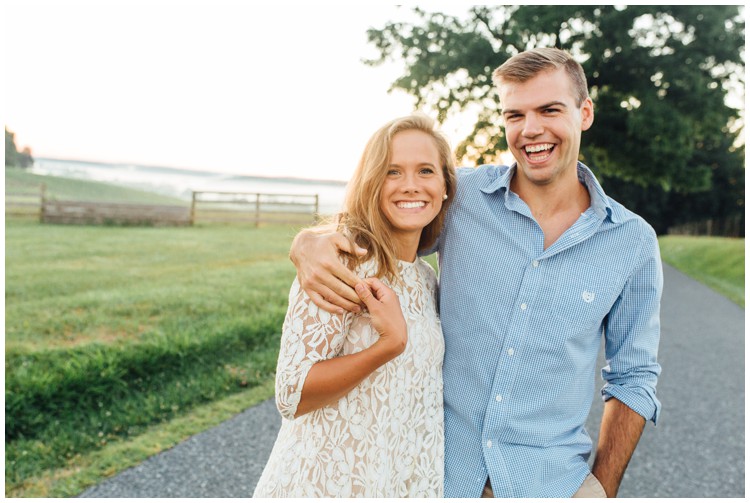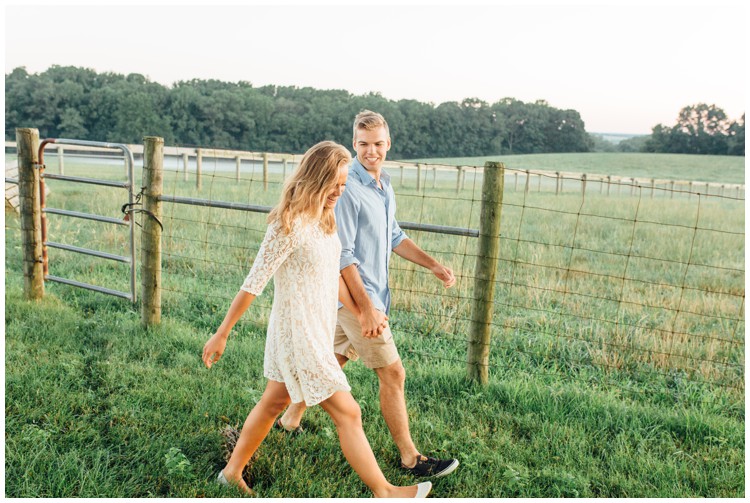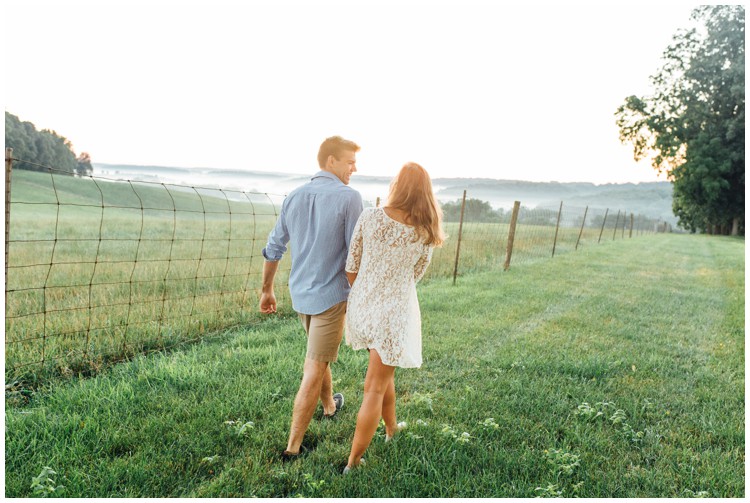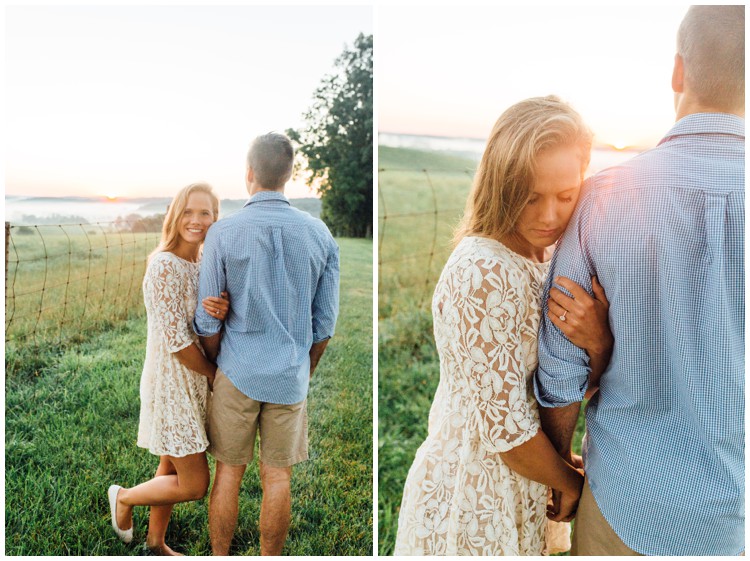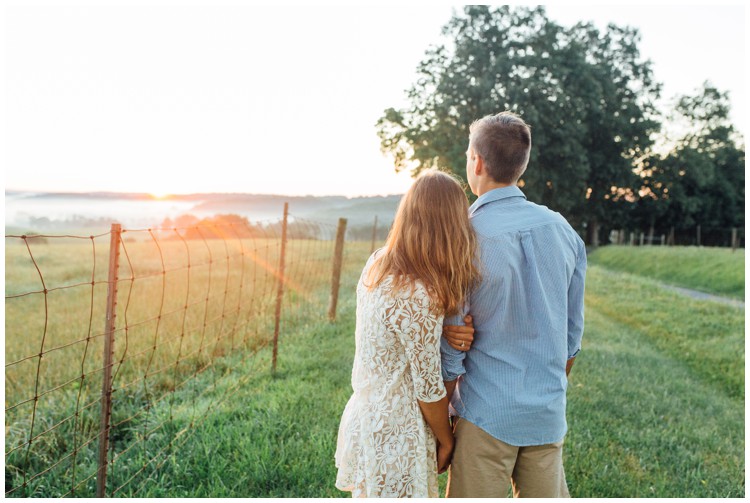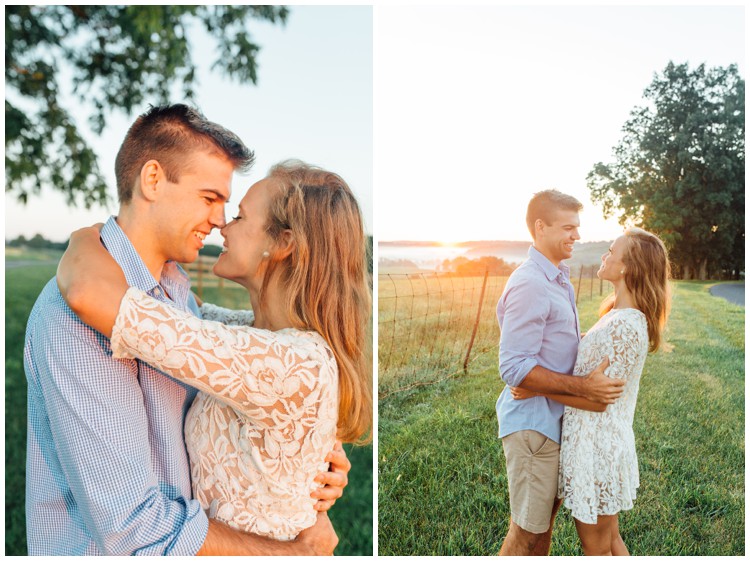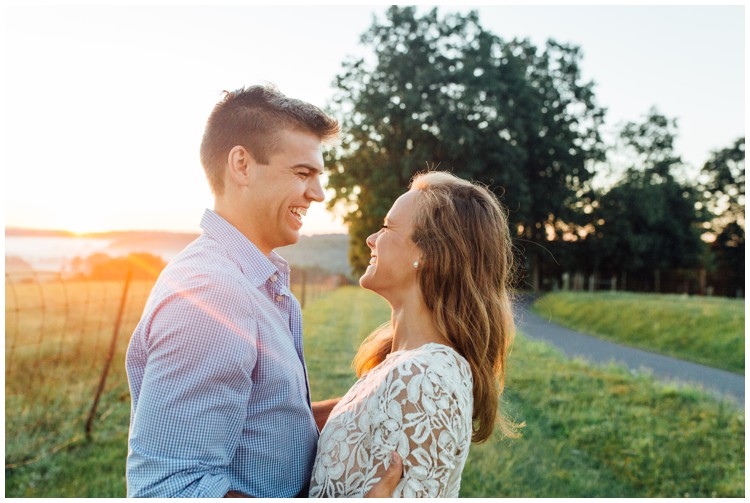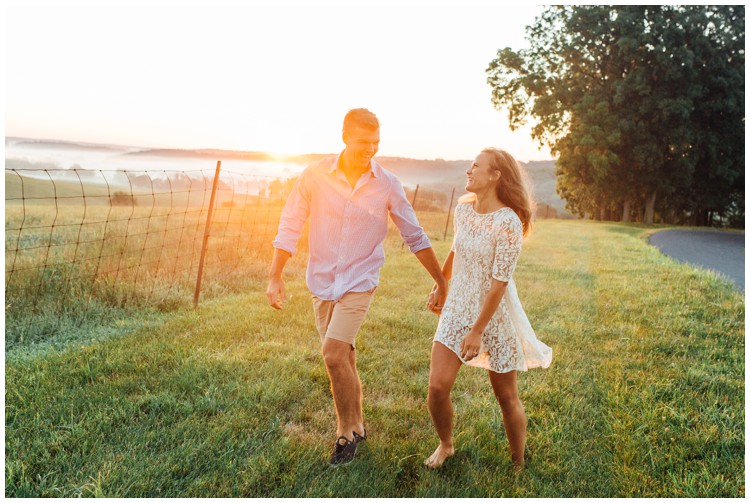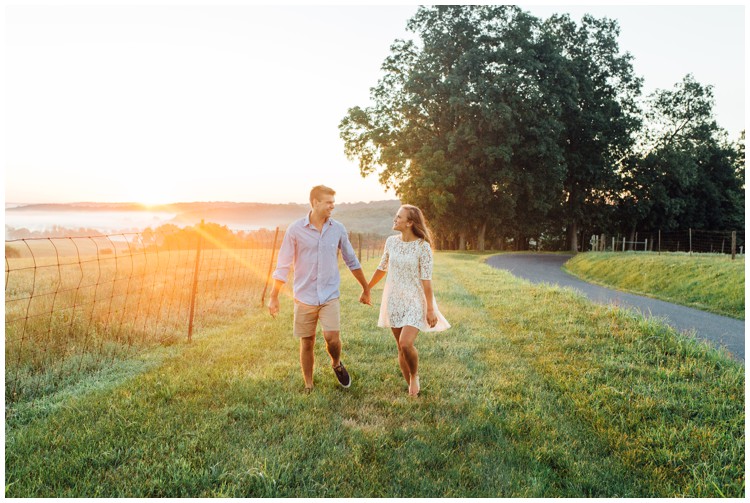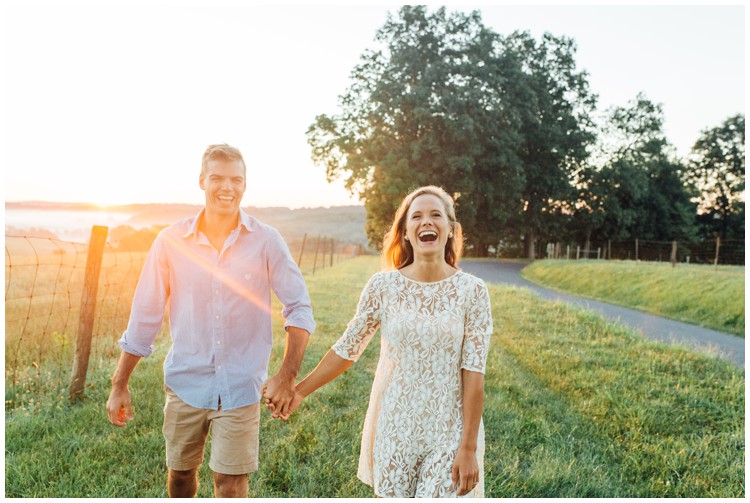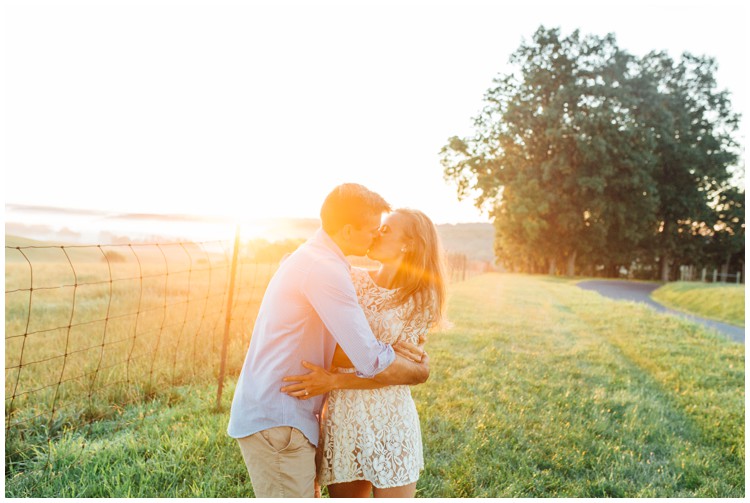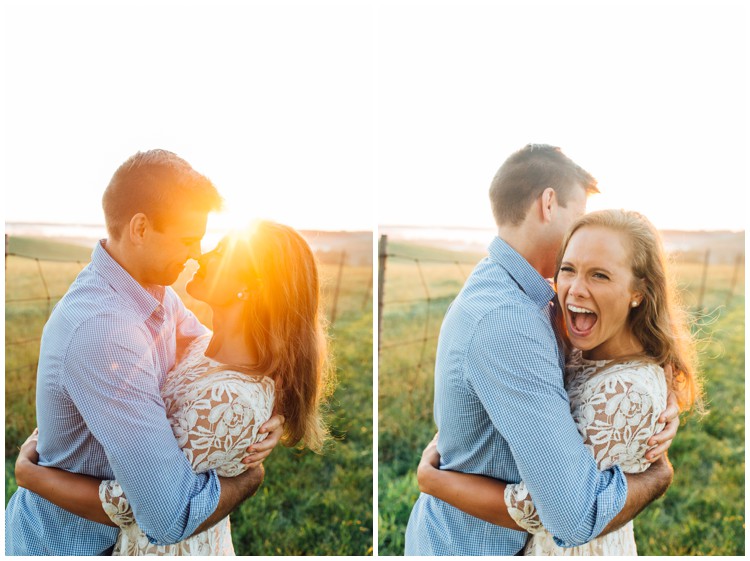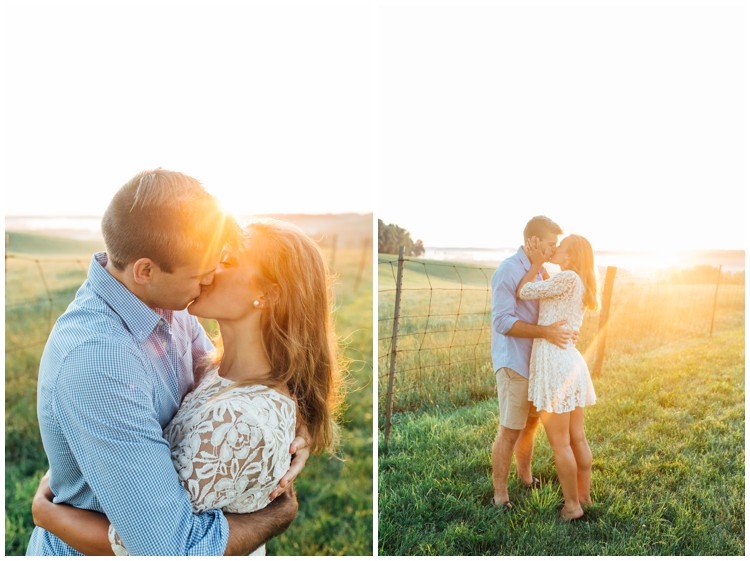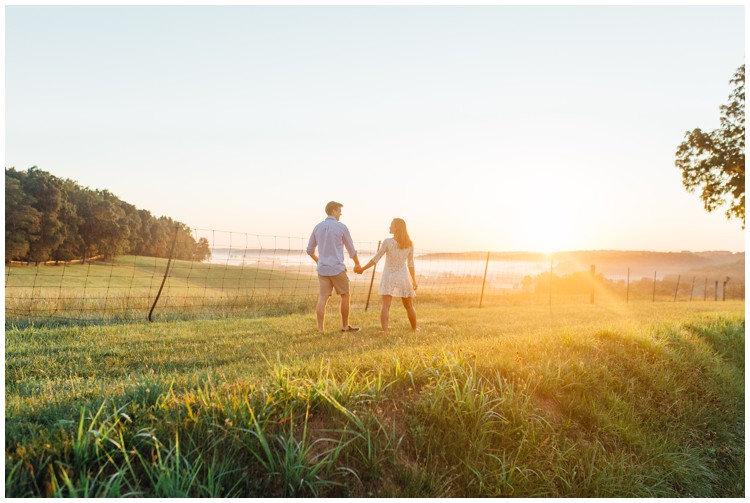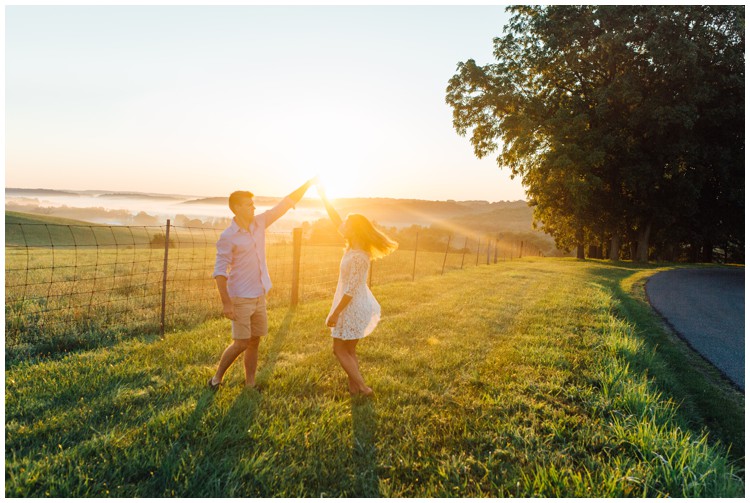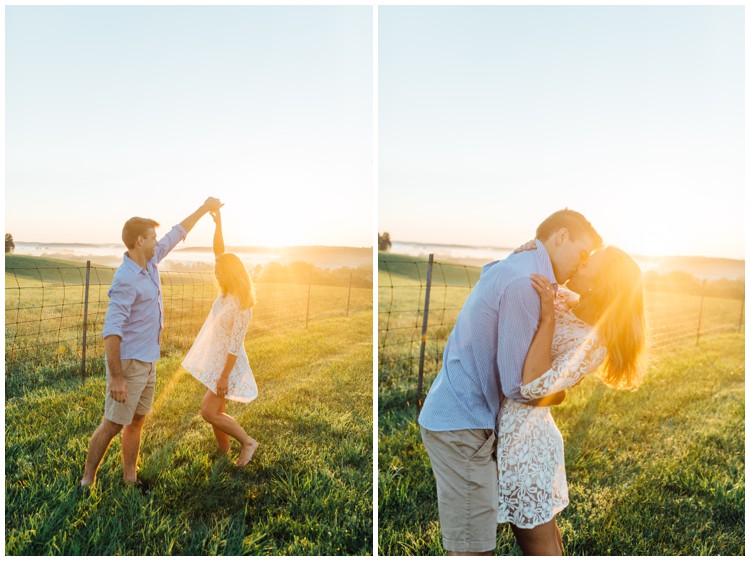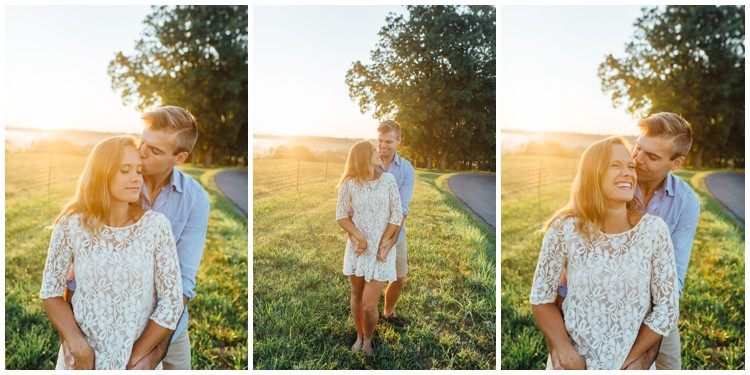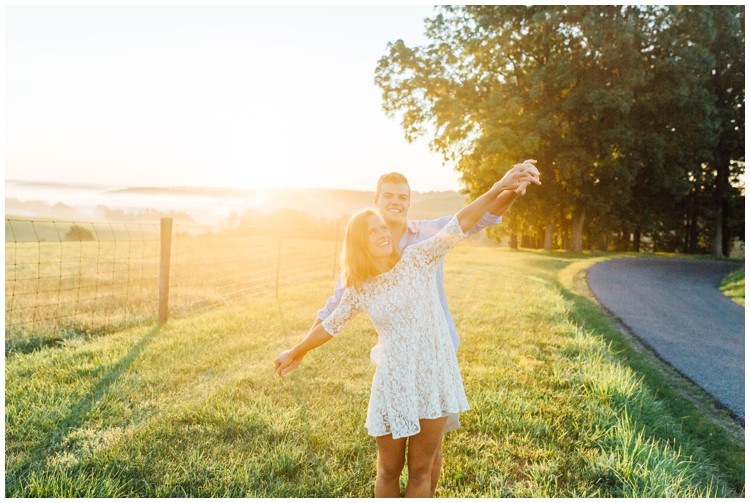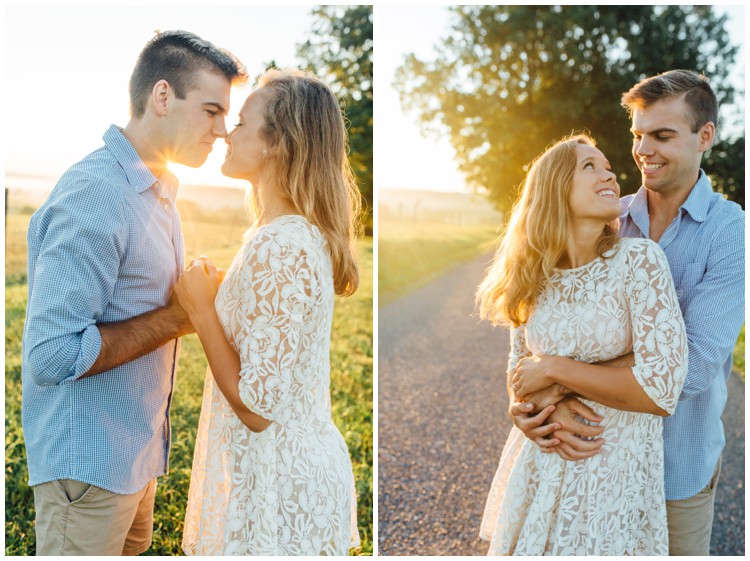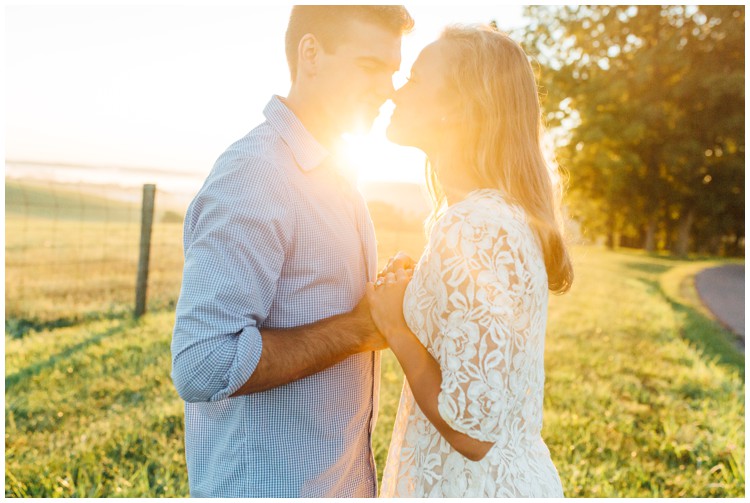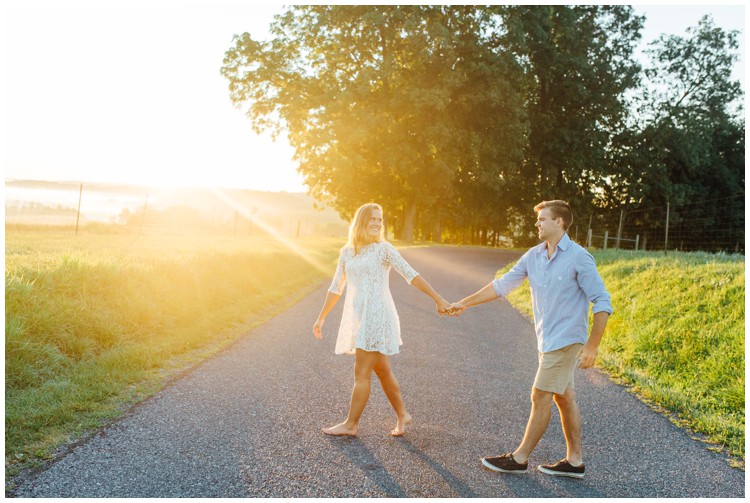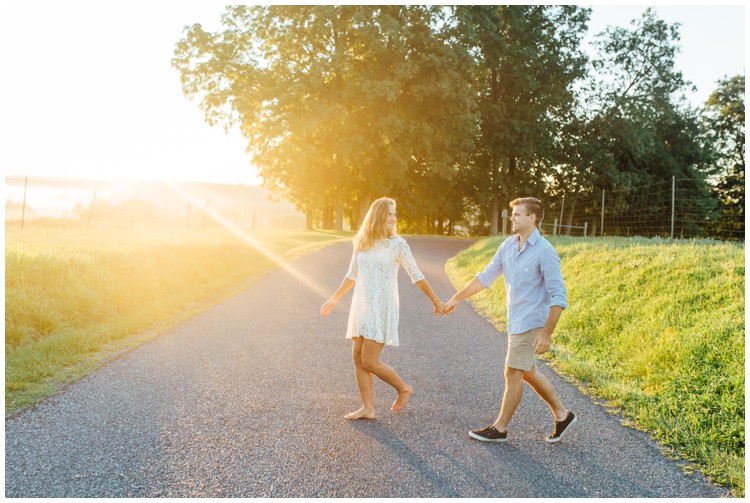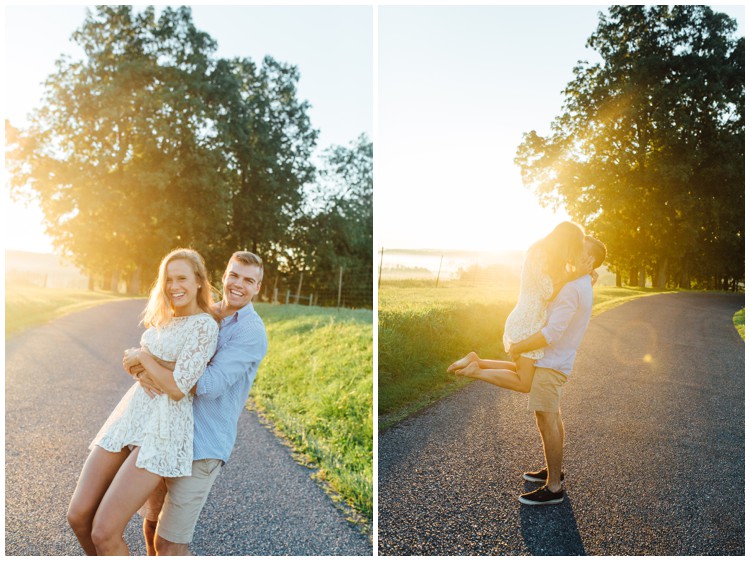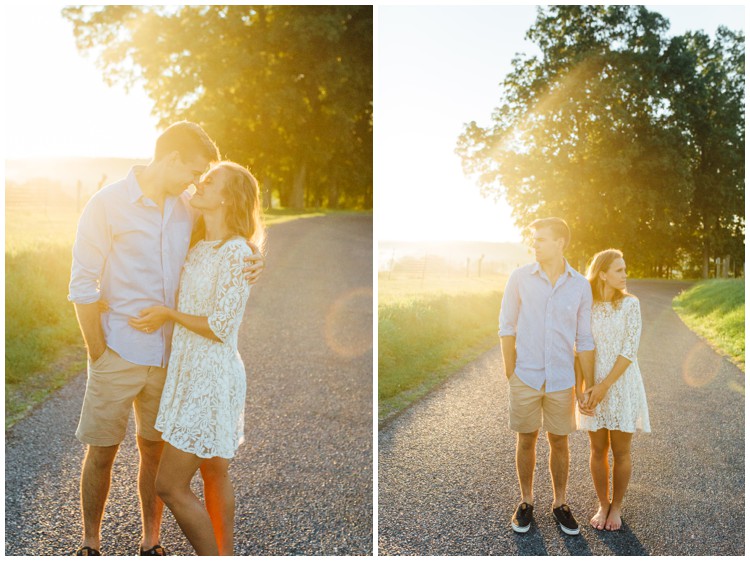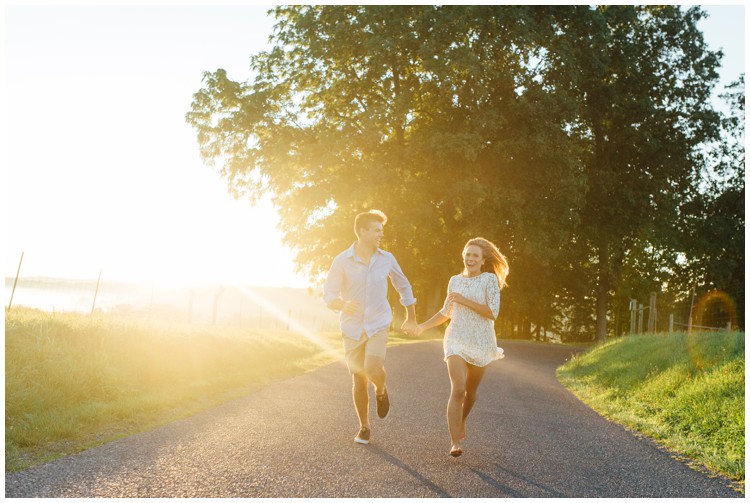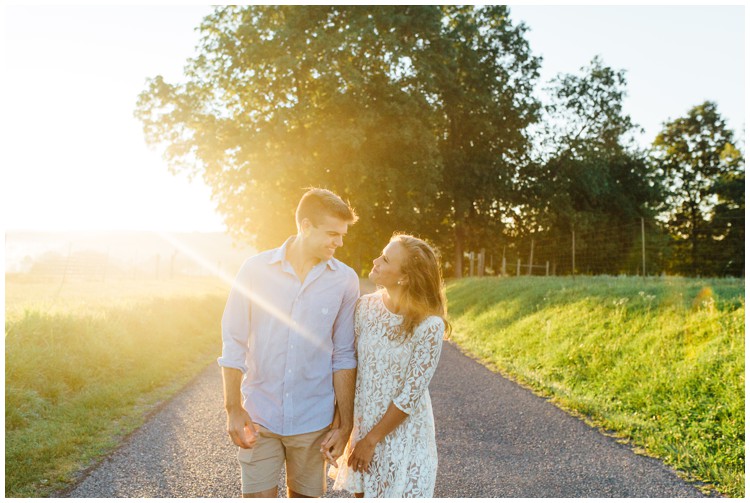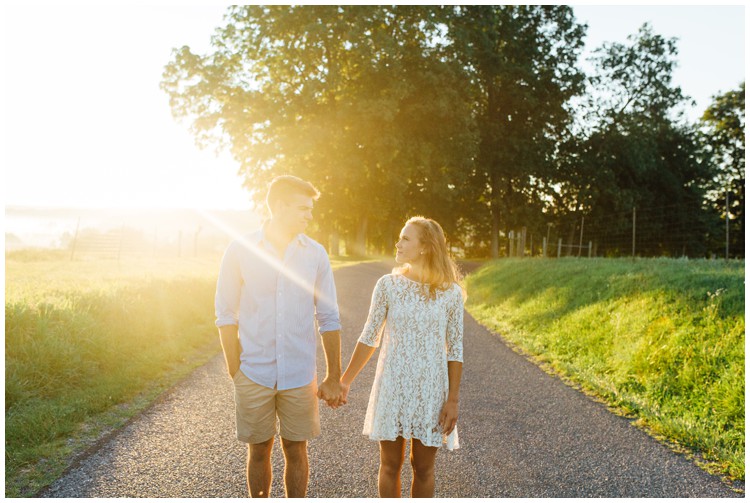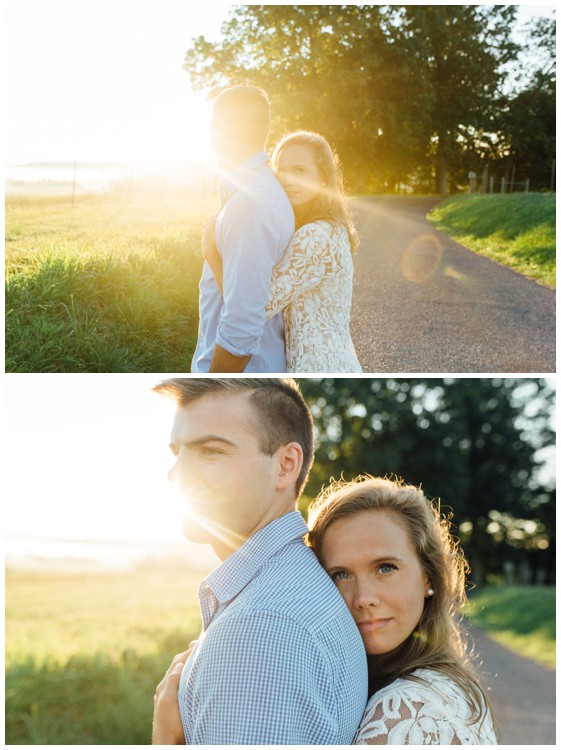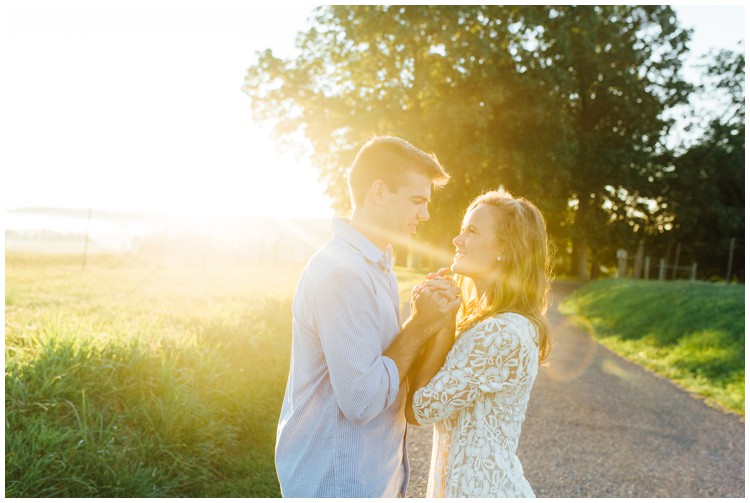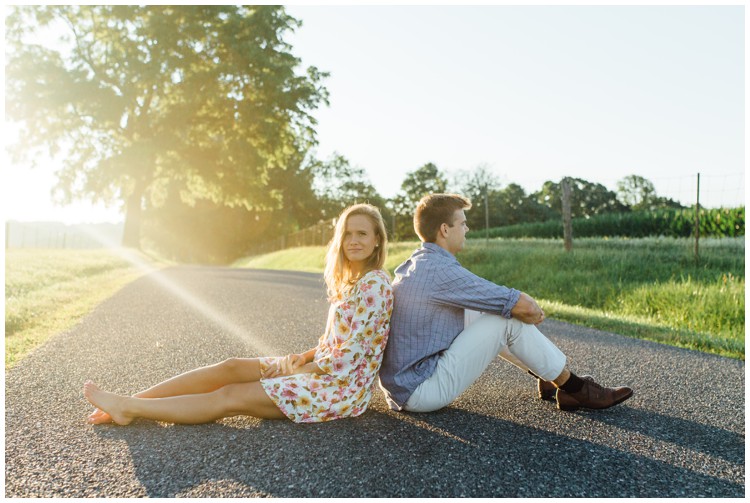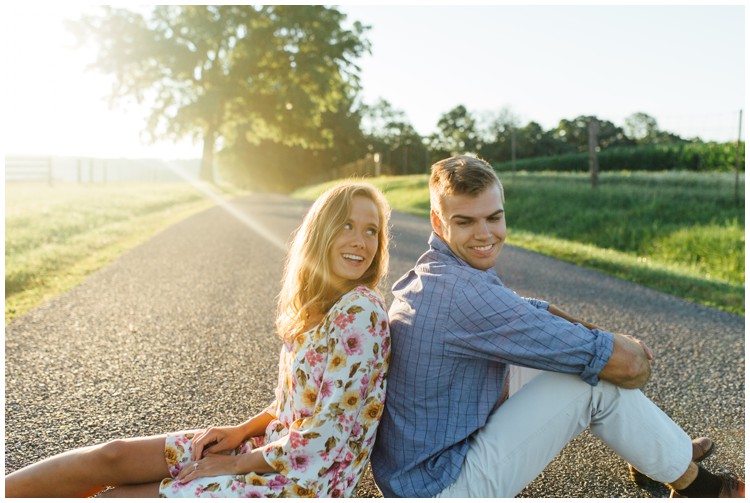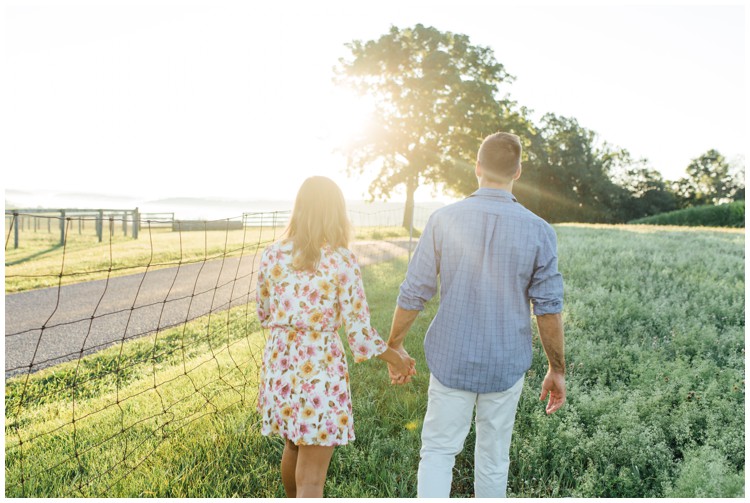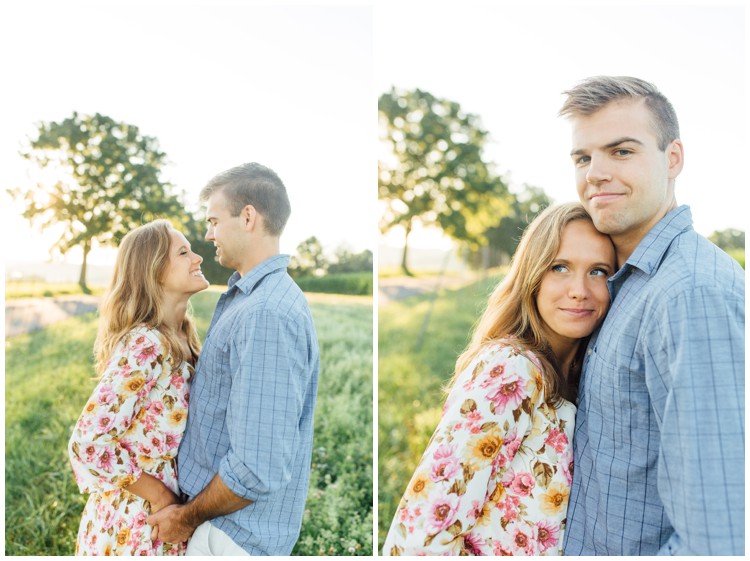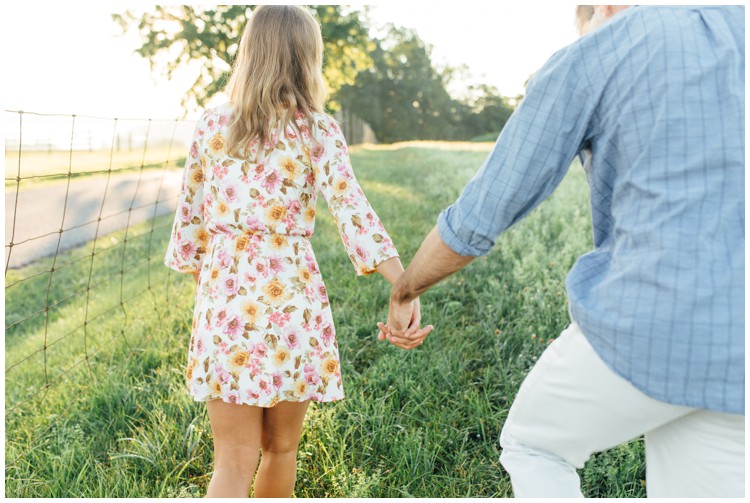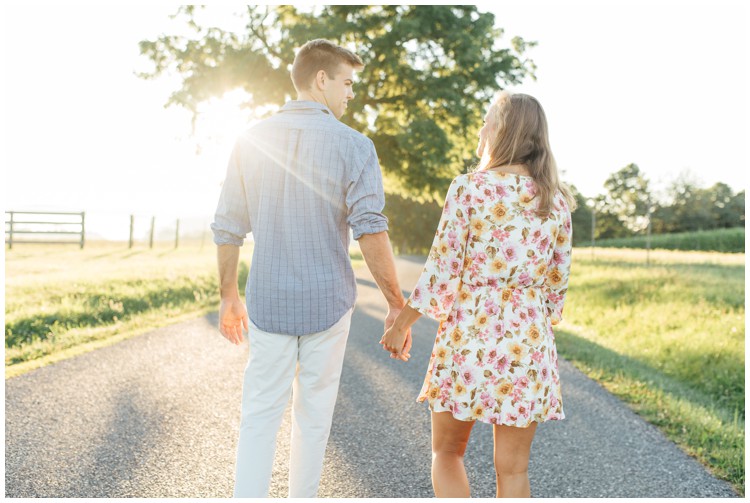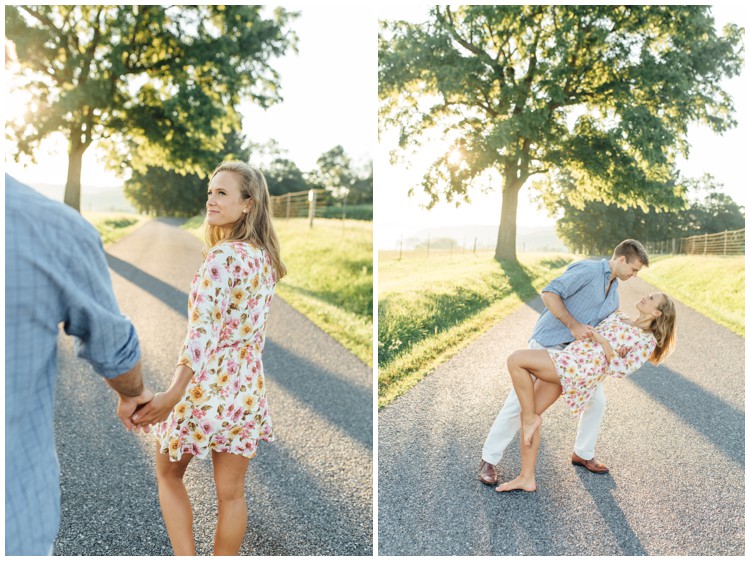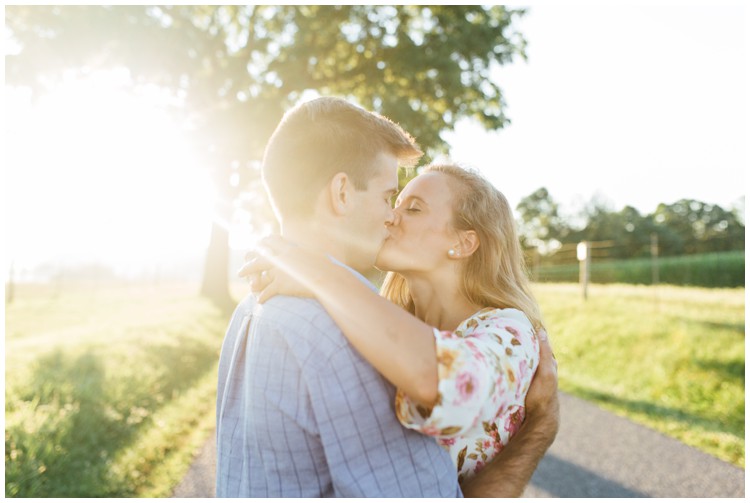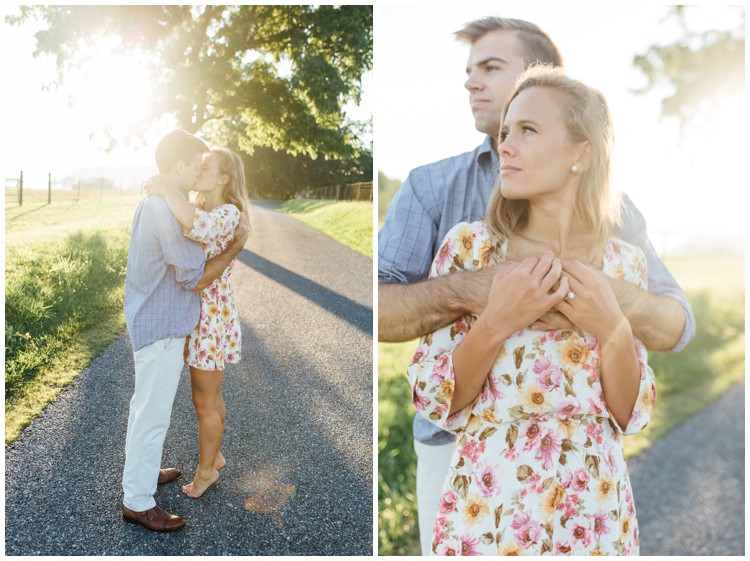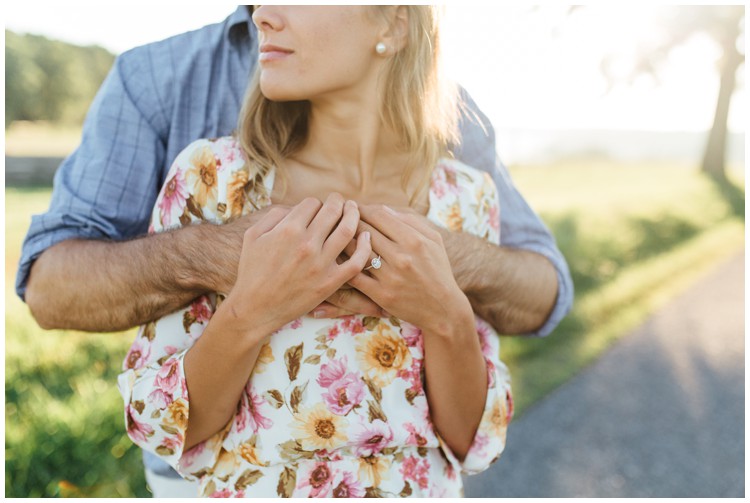 © Copyright 2015, Kate Tandy Photography