Sunflower Field | Chester County
September 15, 2015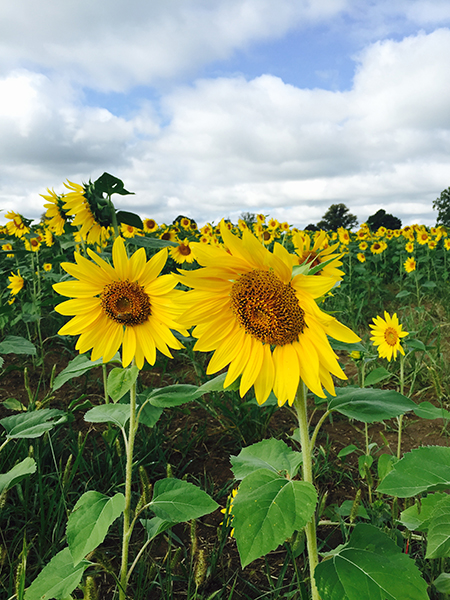 These past few weeks there has been a GORGEOUS sunflowers popping up in a field right down the street from my house. I guess you can say that I've become a little obsessed by it, constantly wanting to stop to take pictures and wanting to see the sun shining down on them.
Last week I was able to take my sisters there and snag a few pictures of them. We kinda missed the sun so there wasn't a lot of sun rays, but we made the best of it.
Every day there has been a ton of cars parked on the side of the busy road filled with people stopping to take pictures in the field! Goes to show that everyone really does appreciate something so simple and beautiful such as sunflowers.
I'm lucky I took pictures when I did, because they are beginning to droop a bit. It's sad that they only lasted for only a week and a half but they sure were beautiful when they were in full bloom!
Of course, I had to get in front of the camera once. My sister took this candid picture of me. 🙂
kate ❤︎
© Copyright 2015, Kate Tandy Photography